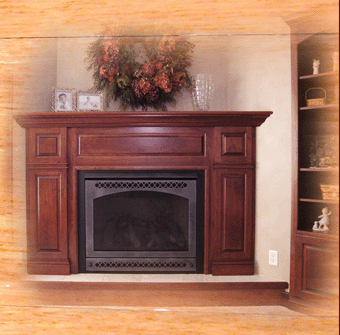 Nothing passes the long winter months better than time spent by a warm fire. And here in the Northland, winter can give us plenty of opportunities to do just that. If your fireplace is frequently the focal point of your family gatherings, shouldn't it be worth admiring? Morning Star Woodworks hand builds the finest mantels and surrounds that grace the homes of northern Minnesota. No design is too big or small, and with the ability to create a custom designed masterpiece, your fireplace will warm your heart and home.
Our custom created mantels can be designed to incorporate any number of elements. Using flat or raised panels, fluted columns, elegant mouldings, carvings or coordinating specialty cabinets your mantel can become the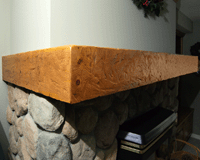 showpiece it was meant to be. All of our mantels are individually hand built by the area's highest skilled craftsman and are made of solid premium hardwoods. With low cost gas and electric fireplace inserts, many Northlanders are finding the addition of a fireplace to their den or living room more of a reality than a dream. If you've recently found your dream fireplace coming into focus stop by and let Morning Star Woodworks show you how beautiful it can be.
Contact Us today for more details or call 218-879-1922!