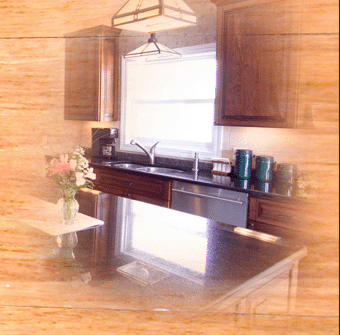 The following is a list of questions and considerations that will help get you going on your own project:
Before coming in:
Collect photos and samples of the designs and materials that appeal to you.
Establish a budget and timeframe.
Make a rough sketch of floor plan with measurements, or a copy of blueprints.
Call to set up and appointment or stop by our showroom.
Design:
What don't you like about your current space?
Make a wish list of things you would like included in your new space.
Which items are most important to you?
What style do you prefer?
If you plan on making changes to your space try to think of what activities & functions you will need to perform there.
How will your family change over the years?
Will you need to include space for children?
Are you going to stay in your home long term?
Do you like to entertain?
How many cooks will be working in the kitchen?
Are there structural changes that can be made to improve your space and stay on budget?
Decide which items you want to invest the most money on and which items you can save on if need be.
Is there a time deadline to consider?
Do you plan on doing the work yourself or hiring the work out?
Visiting our showroom:
When you visit our showroom we will:
Answer any questions that you may have.
Talk about your budget and your vision for the space
Offer suggestions to improve the look and function of your space.
Educate you on the products available to you.
Educate you on our craftsmanship, quality, and service.
Finalizing your project:
After your design has been finalized and you are ready to move forward with your project, we will require 50% down payment. At this point we will then come out to re-measure your space to insure that all of the measurements are correct. We will make any adjustments to your project needed at this point. Your project then will be scheduled into production. Production times will vary from project to project and by the level of sales, however we will always do our best to meet any deadline that you may have.
Installation:
Our installers have over twenty years experience and provide the highest quality finished product. We would be happy to coordinate our installation with your carpenter or builder or help you with installation if needed. If you are currently not working with a builder, Morning Star can recommend one for you as well.
Contact Us today for more details or call 218-879-1922!